Thanks to today's advances in orthodontic technology, Orthodontic Specialist, PC can provide our patients with more options when it comes to wearing braces than ever before.  Traditional metal braces are a thing of the past! Dr. Donato utilizes leading-edge clear braces. They are a popular option teens and adults who are self-conscious about the appearance of wearing braces, as are Invisalign removable aligners – the "braceless" alternative to straight teeth. We help you determine which treatment option is right for you.
Clarity™ Advanced Ceramic Braces
Clarity™ Ceramic Braces work like metal braces, only better, because they blend in with your teeth for a great look. They are a perfect combination of strength and beauty.

Invisible Braces
Clear appliances, such as Invisalign, use a series of invisible, removable, and comfortable aligners to straighten your teeth. No one can tell you are wearing those aligners because they are invisible! Invisalign aligners are removable so you are not limited in what you can eat and drink during treatment. Plus… brushing and flossing are less of a hassle. The aligners are comfortable and have no metal to cause mouth abrasions during treatment.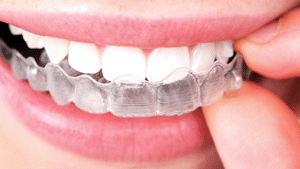 Invisible Braces (Lingual Braces)
Lingual braces are the invisible alternative for patients who don't want to wear braces or when Invisalign is not an option. Placed behind your teeth, no one will know that you are wearing braces unless you tell them. These unique braces are created using state-of-the-art technology and are 100% customized to the shape of your teeth and dental situation. Lingual braces have the unique prescription that Dr. Donato creates for you, built-in to ensure you get the results that you want. With lingual braces you get efficient, effective tooth movement with great aesthetics.